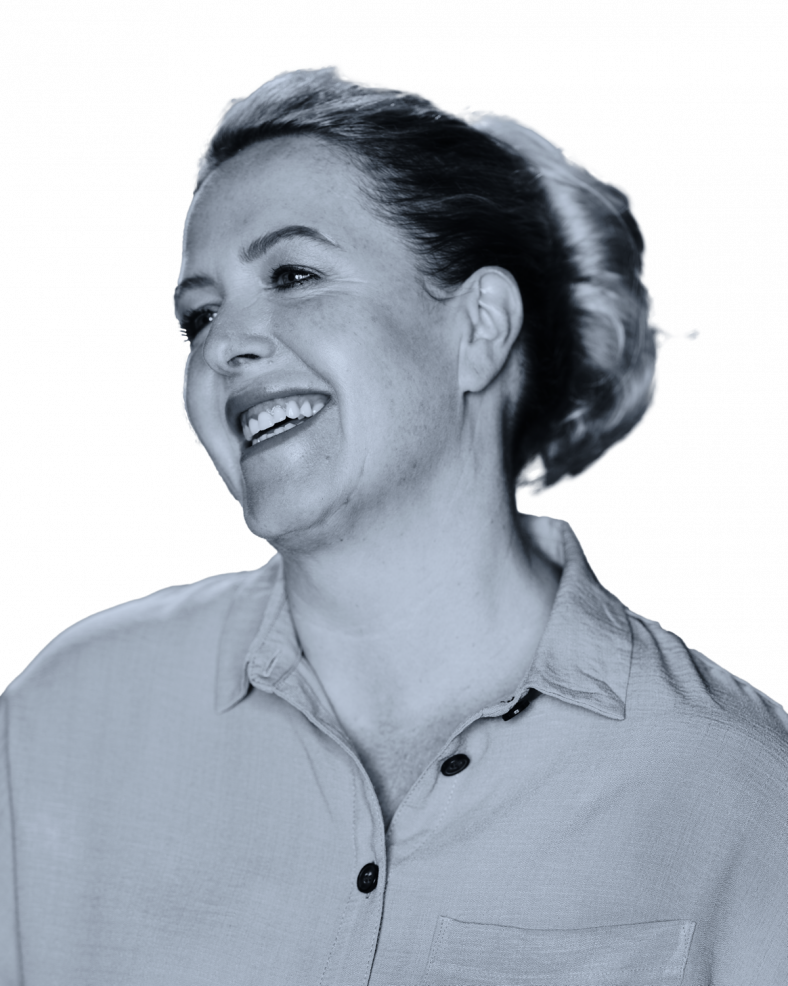 What are cookies?
Cookies are small text files stored on your device by a web browser (e.g. Internet Explorer) that hold information about your previous visits to our site and may contain personal data relating to you. We use this information to offer you a more personal browsing experience and to enhance your use of our site. By using our site you consent to cookies being used in accordance with our policy.
For more information on privacy, personal data and cookies, visit the official ICO website at https://ico.org.uk/.
What do cookies do?
Cookies perform many different tasks within our website; however their key role is to remember your preferences so we can give you an improved service. If you've provided cookie consent preferences previously - we will remember them and apply them on your next visit (so don't need to provide them again), this is an example of one of our cookies in action.
Cookies also ensure that any adverts you see online both on our website and on third party websites will be more relevant to your interests.
How do cookies help when you visit our site?
Cookies allow us to treat you as an individual; using knowledge gained from your previous visits and preferences we can tailor our site so that it is more personal to you, allows you greater interactivity and is easier to use.
Why are we telling you this?
To ensure you are completely aware of the types of cookies we use and to enable us to continue to bring you the best possible website experience, we are giving you a detailed outline of the cookies we use and their unique role in your website experience.
Types of cookies
Strictly necessary cookies - These cookies enable you to navigate our site and gain full access to its features and secure areas. Without these cookies the website may fail to operate correctly.

Performance cookies - These cookies remember information about how you and other visitors use our website. This gives us vital information such as which pages are visited most often and if visitors are receiving error messages from certain pages. Performance cookies (often known as web analytic cookies) don't collect any information that identifies the visitor and all information collected is aggregated and therefore anonymous. The role of these cookies is to allow us to analyse and improve the performance of our website ensuring you receive a consistent look, feel and experience and cannot currently be turned off.

Functionality cookies - These would be used for remembering choices you make using the website, e.g. a username, language choice, etc.

Targeting or advertising cookies - These cookies are used to deliver adverts more relevant to your personal interests. Alongside this they limit the amount of times you see an advert and measure the effectiveness of adverts. This means you won't keep seeing irrelevant adverts or the same adverts over and over. These cookies are usually placed by trusted third parties (such as advertising networks) who we have a relationship with. They remember that you have visited a website and what pages you have viewed and the information within the cookie is shared with other organisations such as advertisers. These third parties may combine data which we share with data from other sources such as other websites or mobile applications. This combined data may then be used to ensure that we can better target you with products and services that are relevant to you.
Managing your cookie preferences and consent
When you visit our site, only those cookies described as "Strictly Necessary" in the Types of cookies section are placed on your device. For all other cookies (also described in the Types of cookies section) your consent is required. These cookies help to maximise the visitor experience.
The cookie banner
You can consent to the use of these cookies by clicking on "Accept All Cookies" on our cookie banner when you arrive to the site.
Alternatively, you can opt out of certain cookies by clicking on "Cookie Settings" on the cookie banner. Blocking some types of cookies may impact your experience of the site and the services we are able to offer.
Privacy preference centre
You can also select or update your cookie preferences at any time by viewing the Cookie settings. By clicking "Allow All" you agree to our use of all cookies, alternatively, you can opt-out of each cookie category (except strictly necessary) through the cookie settings. However, blocking some types of cookies may impact your experience of the site and the services we are able to offer.
AdChoices
Quite often targeting or advertising cookies will be linked to site functionality provided by the other organisations that generate the advert. In line with Internet Advertising Bureau (IAB) guidelines, all our adverts carry the clearly displayed AdChoices icon. Clicking the AdChoices icon will give you access to information about privacy and behavioural advertising and allow you to quickly opt out of receiving further adverts. For more information visit www.youradchoices.com or to learn more about the IAB's Online Behavioural Advertising Framework click here. Please note that by opting out of receiving adverts from one browser, device or app will not necessarily opt you out of all such adverts from all browsers, devices or apps.
Using your browser
It is possible to stop your browser accepting cookies from particular websites. However, disabling cookies from our site will mean you lose certain functionality, which will impact your shopping experience and ability to place an order.
If you don't wish to enable cookies, you'll only be able to browse the site, and you may have difficulty applying for roles.
Please note that disabling a cookie or category of cookies does not delete the cookie from your browser unless manually completed through your browser function.
Deleting cookies
Collection of your data from our analytics cookies can be deleted. If cookies are deleted from your browser, the information collected prior to the preference change may still be used, however, we will stop using the disabled cookie to collect any further information from your user experience.
Cookie List
Below is a full list of cookies employed (by category) and how long they persist (retention periods). For more detailed information and a full list of cookies employed (by category), their purpose, description of individual cookies and how long they persist please visit our Cookie Settings.
Strictly necessary cookies
| Cookie Name | Description | Duration | Type | Domain |
| --- | --- | --- | --- | --- |
| exp_csrf_token | Automatically set by the website Content Management System software to add extra anti-hacker security to any forms within the website (functionality currently unused) | 2 hours | 1st Party | whsmithcareers.co.uk |
| exp_last_activity | Automatically set by the website Content Management System software to record the date and time of the last interaction you had with the website (functionality currently unused). | 1 year | 1st Party | whsmithcareers.co.uk |
| exp_last_visit | Automatically set by the website Content Management System software to record the date and time of the last visit you had to the website (functionality currently unused). | 1 year | 1st Party | whsmithcareers.co.uk |
| gdprCookieSettingsAccepted | This is used to stop showing the cookie consent popover once you have agreed to or configured your permitted cookies | Indefinate | Local Storage | whsmithcareers.co.uk |
| gdprCookieSettings | This is used to record which types of cookies you have accepted/rejected eg Performance Cookies, and/or Targetting cookies.( | Indefinate | Local Storage | whsmithcareers.co.uk |
| chatter_ars_filter_selection_json | If you use the job search on the website, this will hold which filtering checkboxes you have ticked such that they are automatically ticked on future page loads. This information is retained purely on your device and not sent back to our web servers. | Indefinate | Local Storage | whsmithcareers.co.uk |
Functional cookies
| Cookie Name | Description | Duration | Type | Domain |
| --- | --- | --- | --- | --- |
Performance cookies
| Cookie Name | Description | Duration | Type | Domain |
| --- | --- | --- | --- | --- |
| _ga | Identifier used by Google Analytics to uniquely identify you. View Google's policy on this. | 2 years | 1st Party | whsmithcareers.co.uk |
| _gid | Identifier used by Google Analytics to uniquely identify you. View Google's policy on this. | 1 day | 1st Party | whsmithcareers.co.uk |
| _ga_9M1E6FJ0L3 | Identifier used by Google Analytics to uniquely identify you. View Google's policy on this. | 2 years | 1st Party | whsmithcareers.co.uk |
| _gcl_au, _gcl_* | Used by Google Analytics to measure interactions with Google Ads campaigns. View Google's policy on this. | 90 days | 1st Party | whsmithcareers.co.uk |
Targeting cookies
| Cookie Name | Description | Duration | Type | Domain |
| --- | --- | --- | --- | --- |
| _fbp | This cookie will help deliver our advertising to people who have already visited our website when they are on Facebook or a digital platform powered by Facebook Advertising. View Facebook's policy on this. | 90 days | 1st Party | whsmithcareers.co.uk |
| fr | Facebook contains browser and user unique ID for advertising. View Facebook's policy on this. | 90 days | 3rd Party | whsmithcareers.co.uk |
| (Blank cookie name) | View Facebook's policy on this. | Session | 3rd Party | whsmithcareers.co.uk |
| CONSENT | YouTube collects user data through videos embedded in websites. View Google's policy on this. | 2 years | 3rd Party | .youtube.com |
| GPS | YouTube collects user data through videos embedded in websites. View Google's policy on this. | A few seconds | 3rd Party | .youtube.com |
| YSC | Youtube collects user data through videos embedded in websites. View Google's policy on this. | Session | 3rd Party | .youtube.com |
| VISITOR_INFO1_LIVE | Youtube cookie used as a unique identifier to track videos viewed. View Google's policy on this. | 6 Months | 3rd Party | .youtube.com |
| test_cookie | Doubleclick (Google) = real-time bidding advertising exchange. View Google's policy on this. | 15 minutes | 3rd Party | doubleclick.net |